Check In Help - a division of Clancy Systems International, Inc.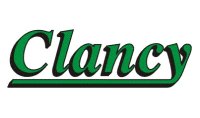 Clancy has been a leader in mobile computing since 1986. We developed the first barcode inventory and tracking system for the rental car industry and later developed "Instant Return" using portable computers and printers.
Twenty years ago we were asked to help a university continuing medical education (CME) department with their problem of taking and tracking attendance. Seemed like a simple problem - after all we had years of experience with portable computing, badges, barcodes, and inventory tracking. We developed what we thought was a reasonable solution. At that time labor, printing and equipment costs coupled with old technology did not make it possible for a viable or sustainable system. Smart phones and cloud based computing have poven to be the game changer we were looking for - so we started over.
Interactive Voice Response (IVR)
The first new technology utilized was interactive voice response. This gave the attendees the ability to use their cell phones to call in where the auto attendant recorded the entered event code. With that advancement we eliminated all sign in sheets, computers, bar code readers, and field labor. In the CME office all Check-Ins were recorded in real-time.
Web Check-In
Next, we added a web site where the attendees could use a tablet computer or other WIFI device, a desktop or smart phone to record their attendance. This feature proved useful in locations where cell phone coverage wasn't good but WIFI was.
iPhone and Android Check-In Apps
Again, we improved the attendees experience by adding Android, iPhone apps.
We have partnered with CME Tracker to automatically update the attendees CME Tracker account. Attendance credits are now automatically posted within 24 hours. Efficiency has been improved while many costs have been eliminated.
Now we are geared up to expand operations and beginning an aggressive marketing campaign.
Live Demonstration
Please, contact us for a live demonstration and to discuss your requirements and our very special introductory pricing.
Please, call (303) 759-4276 or email clancy@clancysystems.com, or fill out a contact form here and we'll contact you.